The Matasuna Records artwork and the label design was made by the german based graphic designer Stofte (aka Kapuze)  from Würzburg (Bavaria). The aim was to create an unique, contemporary & fresh desgin. The three lines arrangement and the circular form is extremely versatile and will fit perfect on different media: vinyl label, stamp, stickers, shirts and other stuff..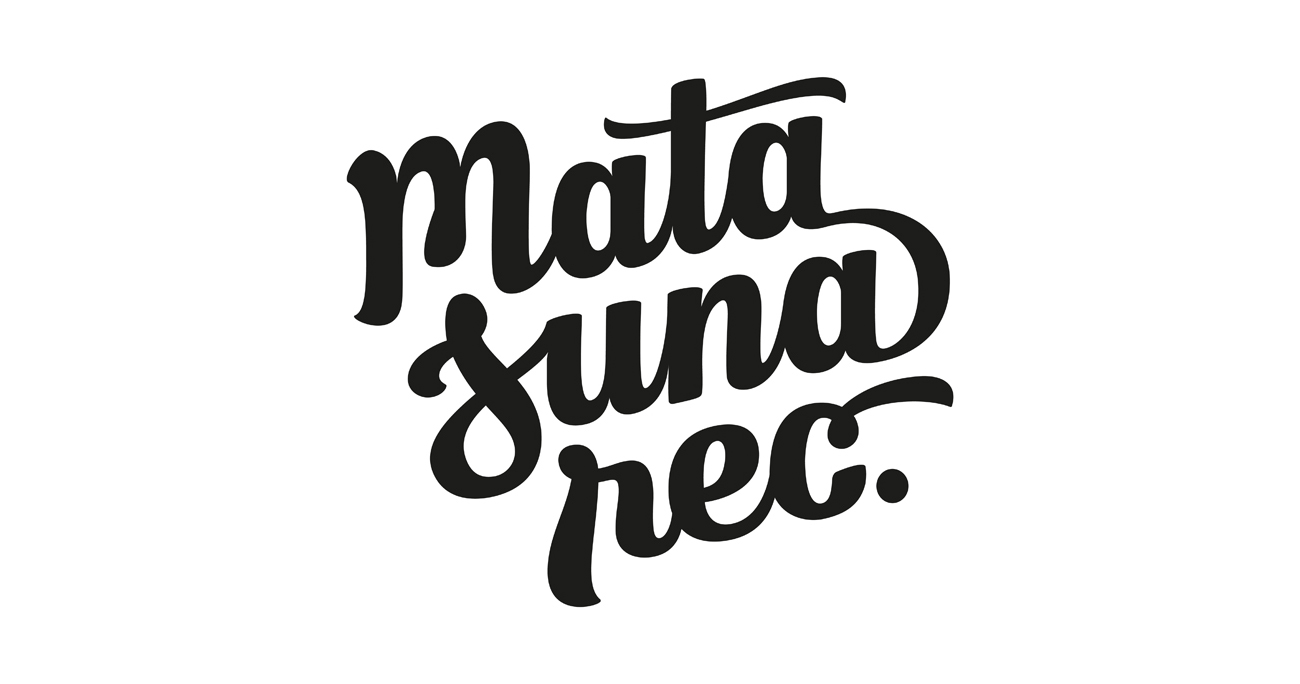 © Kapuze.net
Matasuna Rec., 2016 gegründetes Plattenlabel aus Zürich, hat sich Edits/Reworks von Musikraritäten aus aller Herren Länder und deren Pressung auf Vinyl verschrieben. Dass die Jungs Ahnung und Geschmack haben, beweist deren erstes Release, welches im Bereich Afrobeat anzusiedeln ist.
Kapuze entwarf das Lettering, dass den Funk in Form eines 3-Zeilers ins Visuelle überträgt. Zudem wurde (wie auch zukünftig) die Gestaltung der Labelprints übernommen.
Einen Einblick in die Entwicklung der Wortmarke geben verschiedene, teilweise sehr grobe Ansätze. Für die Umsetzung in Form eines 3-Zeilers sprach am Ende zum einen die Tatsache, dass man so auf eine klassisch gesetzte "Records"-Subline verzichten konnte und es damit ein reines Lettering blieb; zudem kann mit der eher quadratischen Grundform formal attraktiver in diversen Anwendungen gearbeitet werden.