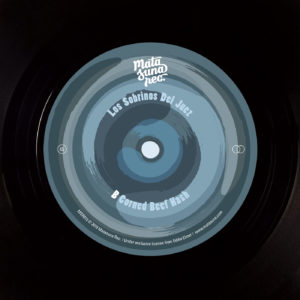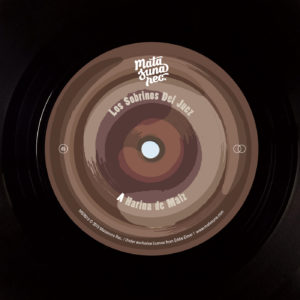 Label: Matasuna Records – MSR013
Title: Harina de Maiz
Artists: Los Sobrinos del Juez
Format: Vinyl, 7", 45rpm
Genre: Latin, Funk, Jazz
Releasedate: 30th August 2019
Reviews: tba

 

A Harina de Maiz 02:53

B Corned Beef Hash 03:02
Los Sobrinos del Juez – Harina de Maiz (MSR013)
Matasuna Records once again dug deep for its latest release and comes up with probably one of the best Latinfunk tunes. It was recorded by US band "Los Sobrinos del Juez" and released on their debut album in 1974. Matasuna Records is delighted to officially reissue two cuts from the album on 7inch single.

Founder, producer and singer of the band is Carlos Oliva, who was born in Cuba. He moved to Miami, Florida in 1961, where he had his first engagements. There he linked to other Cuban musicians and decided to move to New York with them to make music. Some time later Oliva returned to Miami and founded his own band "Los Sobrinos del Juez (The Judge's Nephews)" in 1967. The group is regarded as one of the pioneers of musical fusion, which developed in Miami in the late 1960s and became known as the "Miami Sound". The music styles rock, blues, funk and soul that were popular at that time had an influence on their own compositions, which were enriched and spiced with Cuban/Latin American sounds. The band's first album was released in 1974 on an independent label in Miami and is a good example of this new sound. The album is much sought after and hard to find. Oliva has released several albums with the band and toured Latin America and Europe. In the early eighties he also founded his own label. In the course of time he and his eight-man band got deeply rooted in the cultural life of Miami and enjoy attention and recognition. They are still on stage as "Los Sobrinos del Juez".

"Harina de Maiz" is the name of the song on the A-side – an uptempo latin funk monster driven by the characteristic wah wah guitar and a psychedelic sounding organ. Listening to it reveals why the song is one of the most funky Latinfunk tunes.
On the flip side it's quite different: "Corned Beef Hash" is a vibrant easy Latinjazz tune, where the talent of the musicians is audible. The perfect interaction of the piano player, the vibraphonist, the flute player and the rest of the band is a musical delicacy for its connoisseur.