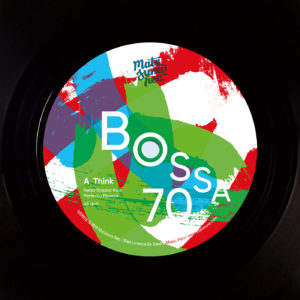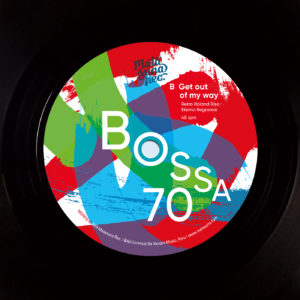 Label: Matasuna Records – MSR016
Title: Edits
Artists: Bossa 70
Format: Vinyl, 7", 45rpm
Genre: Latin, Funk, Breaks
Releasedate: 13th December 2019
Reviews: tba

 

A Think (Retro Roland Riso Perfecto Rework) 04:24

B Get Out Of My Way (Retro Roland Riso Eterno Regroove) 03:45
Bossa 70 – Edits (MSR016)
In September 2019 Matasuna Records opened the treasure box and reissued two rare original versions from the Peruvian band Bossa 70 for the first time on 7inch. With the new release, two more songs from their popular self-titled album will be officially reissued on a 45. The songs were transferred from the original master tapes and got a new mastering.
Matasuna invited the US-American DJ & Producer Retro Roland Riso to put his hands on the original versions to create two reworks, which are suitable for today's dancefloors. Roland is almost a veteran of Philadelphia's nightlife and can look back on a 20 year career as a radio host, promoter, DJ and producer.
Think on the A-side is a great cover version of the same named song by Souldiva Aretha Franklin from 1968. Bossa 70 gave the song its own touch and in their instrumental version they put the focus on the brass parts, bassline, wild guitar solos and an upbeat rhythm. Retro Roland Riso's rework puts even more pressure on the song, creating a bomb for the dancefloor!
Get Out Of My Way on the flipside is another fantastic cover version of a fabulous Latin/Boogaloo song of Joe Torres from 1967. The Retro Roland treatment remains true to the original arrangement, but he spices up the song in his Regroove with a big dash of breaks and percussions. Another weapon for every DJ bag!
Nilo Espinoza Vascones or better known under his artist name Nilo Espinosa is without doubt a Peruvian saxophone and flute legend. After a classical musical education he entered the music scene in the early 1960s. In 1966 he founded the band Los Hilton's with some of the best Peruvian musicians including the gifted piano player Otto de Rojas.
In 1967 they recorded the first and only LP of the group, which was released in a small edition in Peru. Their concerts were more and more influenced by Jazz and Bossa Nova, so in 1968 they changed the band's name to Bossa 70. In the record label's office Nilo met the Afro-Peruvian Carmen Rosa Basurco, who also loved Bossa Nova and could sing in Portuguese and English.
From then on she was the main singer of the band. Bossa 70 recorded four songs for a 7-inch EP in an edition of only 100 copies, which was given away for promotional purposes at concerts and to friends & family. In 1970 they recorded their self-titled LP which reflected a mixture of Bossa Nova, Latin Jazz and Funk. The label pressed only 300 copies, which were sold out very quickly. This LP was the band's only album and is a rare piece of Peruvian music history.