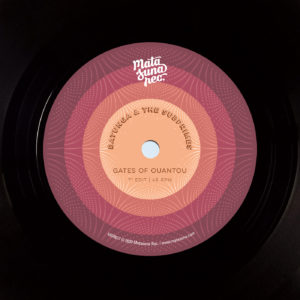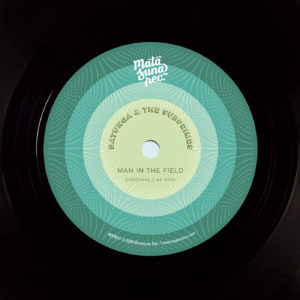 Label: Matasuna Records – MSR017
Title: Gates Of Ouantou
Artists: Batunga & The Subprimes
Format: Vinyl, 7", 45rpm
Genre: Afrobeat
Releasedate: 24th January 2020 Reviews: tba

 

A Gates Of Ouantou 04:42

B Man In The Field 04:44
Batunga & The Subprimes  –  Gates Of Ouantou (MSR017)
Matasuna Records starts the new year 2020 with a brilliant release, featuring two contemporary tracks by Paris based Afrobeat band Batunga & The Subprimes, available for the first time on vinyl.
Batunga & The Subprimes was founded in Paris in 2009 by musicians from different backgrounds, united by the will to mix traditional African music with other elements (Latin, Jazz, Second Line and even Rock) and to bring this explosive mix on the streets & on stage. After many shows all over Europe and beyond, their first official album Man in the Field was published in 2017, followed by their EP Let dem In in late 2019. Matasuna has chosen two extraordinary cuts of these self-released albums to release them on vinyl for the first time.
Gates Of Ouantou from their EP is a great tune that sets the bar for contemporary Afrobeat and has all the ingredients for a timeless classic: the arrangement, the instrumentation and the interplay of the seven musicians in the song are excellent and will immediately draw you into its spell. A real gem and great tune!
Man in the Field on flipside is a cut of their first official album. Unusual is the use of a banjo in an Afrobeat song but not surprising that this fits in very well and also shows that classical structures can be broken up and developed in a new approach/context. Another great piece of this extraordinary band that has been operating under the radar – until now!