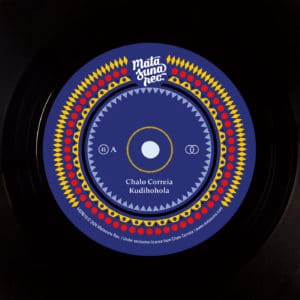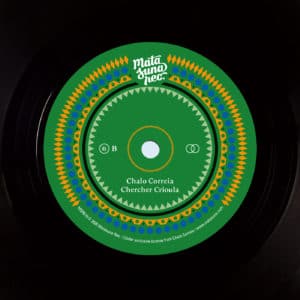 Label: Matasuna Records – MSR020
Title: Kudihohola
Artists: Chalo Correia
Format: Vinyl, 7", 45rpm
Genre: Afro
Releasedate: 12th June 2020
Reviews: tba
A Kudihohola 05:04

B Chercher Crioula 03:59
Chalo Correia –  Kudihohola (MSR020) With the help of Lisbon friend, Matasuna Records has managed to reissue two outstanding songs from the debut album of Angolan musician Chalo Correia on a hot & fiery 7inch. Although the album was originally released in 2015, only a handful of people outside Portugal were lucky enough to get their hands on one of the coveted copies. This is unfortunate, as Correias music uniquely combines traditional Angolan styles with new melodies, creating a intoxicating & exotic mix. For this release the tracks were remastered and the title track was even completely mixed again to achieve the best possible sound.
Chalo Correia is a talented singer and songwriter born in 1968 in Luanda, the capital of Angola. He grow up in the most intense and blazing musical period of Angola – the 70s. In a time when musician fought for independence, reinventing the Angolan sound in order to re-establish their identity. In his late youth, Chalo met musicians from revolutionary bands like Os Merengues and Os Kiezos, who would influence his future music.
In the early 90s Chalo moved to Portugal, where he practiced guitar and harmonica. Far away from his country, music was the only way to connect with his roots and so he started to create original songs based on traditional & urban music styles of Angola and on early childhood memories. During the last 20 years his music went through a long process of maturation, which resulted in the recording of his debut album "Kudihohola" in 2015. In 2016, this album was nominated as one of the best popular music album at the Angolan Music Awards.
Chalo is a very versatile musician: you can find him with his explosive 5-piece band at concerts in Europe, Brazil and Africa, prestigious world music festivals, or mixing a Portuguese guitar from the traditional Fado with Angolan music in his trio. But you can also meet him at a tireless one-man show, where he plays traditional Angolan guitar chords, handled by syncopated and percussive complex rhythms like Semba – the precursor of Brazilian Samba – among other traditional urban Angolan styles like Massemba, Kilapanga, Rumba, Kazucuta, Kabetula and Rebita. His vigorous voice sings about the Angolan daily life stored in Chalo's childhood memories, combined with his life experience as an Angolan immigrant in Lisbon. The harmonica joins his instrumental compositions with energetic melodies that fit perfectly with his new music, combining an old, festive flavored style with a contemporary way of songwriting.
The A-side of the single starts with the title song Kudiholola. Kuhohola (correct term in the Quimbundu language of Angola is Kudiholola) which means to heal from a hangover, but where Chalo Correia, takes the title as a restart and a return to the traditions and roots that had been stuck in the past. The melody is embedded in the Angolan Kazukuta style that manages to give life and brilliance to this instrumental where the harmonica fills the contours of the music. Kudihohola is an imaginary microcosm of Angolanity in terms of culture in general, but also the image of interpersonal relationships.
Chercher Crioula on the B-side, sung in Quimbundo and the choirs in French, reports an incessant search for a love that insists on not appearing. This search is not limited to one country or continent but to many places in the world, which makes the author adapt to the places, as time prolongs that same search.