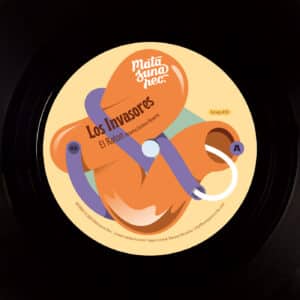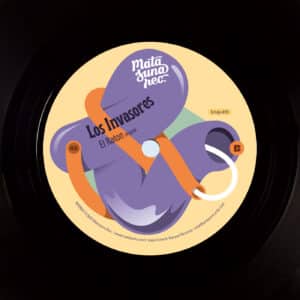 Label: Matasuna Records – MSR037
Title: Los Invasores
Artists: El Raton
Format: Vinyl, 7", 45rpm
Genre: Latin
Releasedate: May 19th 2023
Reviews: tba
A Los Invasores – El Raton (Panama Cardoon rework) 04:19

B Los Invasores – El Raton (Original) 03:23
Matasuna Records presents another release with music from Panama. The new 45 features the fabulous song El Raton by Los Invasores, which was released as a 7inch vinyl single on Onda Nueva Records in Panama. With this new release, the song is finally officially available again on a 7inch vinyl single. Besides the great original version of the song, it also features a brand new rework by the talented Athens-based producer Panama Cardoon. A hot Latin 45 that shouldn't be missing in any record bag!
The song El Raton was originally released by the Joe Cuba Sextet on their 1964 LP. Written and sung by Cheo Feliciano, the song quickly gained popularity and became one of Cheo's most successful songs. With its humorous and perceptive lyrics and infectious music, the song continues to inspire and has been sampled and covered many times. One example is the great version by the Panamanian band Los Invasores, which replaces the characteristic piano of the original with guitars, giving it a different vibe.
Already some time ago, Athens-based musician Panama Cardoon did a great edit of the Los Invasores version, reworking it for modern dancefloors with additional rhythmic and percussive elements. For the new Matasuna release, he even went back into the studio to build a completely new & updated version. This rework is vailable on vinyl for the first time!
Panama Cardoon is a multi-talented artist from Athens who works as a music producer, DJ, label owner and radio host. He has developed his own unique sound, skilfully combining influences from different genres with new production techniques. No wonder his music has been released on several labels. He also produces under various pseudonyms. His DJ sets take him to festivals and clubs all over the world.